Managing Growth and the Risks That Come With It
By JOHN CULOTTA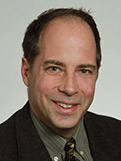 The pest management industry continues to thrive, despite the challenges brought on by the COVID-19 pandemic. As these companies grow and expand their services, pest management professionals (PMPs) may need to consider how they are insured for those offerings.

Additionally, existing contracts in place at the time of a merger or acquisition will have to be picked up — in all likelihood, as soon as the transaction is complete. This leaves little time for businesses to re-evaluate their policies for current clients and to address exposures for new ones.

Any strategic growth plan requires a proactive approach. Preparing for how your insurance needs will change as a result of this growth will help you sustain it while reducing your risk.

What's Driving Growth?

A recent U.S. Structural Pest Control Market Report revealed that the pest management industry is expected to grow more than 5 percent annually over the next five years. Now, with the spread of COVID-19 increasing the desire and demand for high standards of sanitation and general cleanliness, even more people are turning to PMPs to treat both residential properties and commercial spaces.

In addition to the increased demand for pest management services, the industry has seen a rising trend of consolidation. Through mergers and acquisitions (M&As), pest management businesses both large and small are expanding their reach into new markets, and are trying to keep up with this demand in a highly competitive space.

This trend may be here to stay, as Pest Management Professional's 2020 Merger Guide survey shows PMPs' increasing belief that every pest management business is for sale if the price is right. So, what does it mean for your commercial insurance if your business becomes part of the trend?

Managing New Exposures

During a business acquisition, a pest management company may be picking up existing contracts or services. Whenever there is a change in service offerings, it is a good idea to evaluate whether the proper insurance policies are in place to protect your business from costly claims. If you are now responsible for new services or contracts, are there any restrictions in the current policy that would limit or exclude coverage?
For example, let's say an existing contract you pick up for bed bugs at a hotel requires multiple heat treatments, and these treatments lead to property damage. Although this is one of the more common causes of claims resulting from bed bug treatments, what's covered in this "new" client's contract may not be the same as it is for your current ones. If you're a smaller pest management business taking on a big contract, you may not have adequate policy limits in place. This leaves you responsible for paying a costly claim.

Some contracts you pick up may require liability limits in excess of $1 million per occurrence, which in turn could require excess liability coverage. Your current clients may be satisfied with your liability limits, but the new ones you acquire as a result of a merger or acquisition could require limits exceeding what you have now.

Bed bug treatments aside, there could be limitations on various treatment types or services within a policy that could put you and your business in a precarious position. This includes fumigation, improper limits for inspections, and limitations in pollution coverage, just to name a few.

Most clients who ask for increased policy limits will likely be doing so for contracts that include ongoing pest management services. Also, these contracts will likely be for larger commercial clients or jobs done for cities or municipalities. However, this isn't always the case. Regardless of who the existing contract is for, every new exposure for which your pest management business is now responsible is a risk that needs to be closely examined.

Take the time to review your insurance policies as your business continues to grow and change. Whether you are adding new services or acquiring an entire business, this may mean determining whether you're adequately covered for new exposures and ensuring the policy limits are adequate to protect you from potential losses. This is why it can be helpful to examine contracts and better understand the full picture of what's expected. Ensure from top to bottom that your business is adequately covered, should it face a claim. If you have questions about your insurance policies, be sure to contact your broker or insurer.
---
John Culotta is program manager of PCOpro, the pest control operator program at Brownyard Group, a leading administrator providing specialized insurance coverage for select industry groups. He can be reached at jculotta@brownyard.com or by calling 800-645-5820, ext. 122.
PMP's Direct To You provides pest management professionals with educational refreshers on timely and critical topics essential to operational success. This content is not be used as a substitute for obtaining legal advice from an attorney licensed to practice where you live. Look for the content-rich PMP Direct To You archives at mypmp.net/direct-to-you-archive.
This Pest Management Professional (PMP) newsletter was produced by North Coast Media's content marketing staff in collaboration with Brownyard Group.