Don't lose sight of safety basics
By GAMBLE CUCE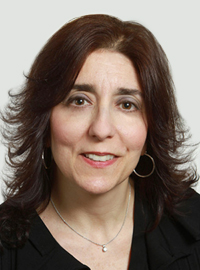 Right now, employers everywhere are concerned with employee health and wellness. From personal protective equipment (PPE) distribution to temperature checks, preventing COVID-19 and seasonal influenza infections is top-of-mind in every workplace. These preventive measures initially appear to be quite successful: among the pest management firms our company insures, we have seen very few workers' compensation claims related to COVID-19.

Unfortunately, we have still seen claims related to employee accidental injuries. There has been so much emphasis on COVID-19, it is possible that more routine workplace hazards may not be getting the attention they need. In particular, for pest management companies, employers and employees must maintain safe operation of ladders and lifts. Slips and falls from ladders can have tragic consequences, including serious injury and death.

When we talk about ladder and lift safety, there are a few major themes. First, workers must ensure the area around the ladder or lift is secure and safe. Second, the ladder or lift must have a stable foundation. Third, workers must stay secure on the ladder or lift.

Each specific type of equipment has its own guidelines. Here is what you need to know about rung ladders:
Ensure the ladder is rated for the weight of the person using it, plus any additional weight (such as equipment) that may be supported by the ladder.
Inspect the work area for hazards. If the ladder is set up in a high-traffic area, also set up cones, signs and/or barricades around the base of the ladder.
Conduct a pre-inspection, ensuring the ladder has no visible defects, including broken rungs or new paint that may be hiding defects. The rungs and steps should be slip-resistant.
Set up the ladder so all footpads are evenly supported and the ladder is level. Ensure it is 10 feet from any power lines.

For extension ladders, make sure the ladder extends three feet above the landing area, and that the distance between the bottom of the ladder and the structure it rests against is one-fourth the length of the ladder.

If using a mobile platform ladder, lock the wheels before climbing the ladder.

Maintain three points of contact on the ladder at all times: two hands and one foot or one hand and two feet.
Avoid reaching. To use a ladder safely, the body must stay inside the side rails, evenly distributing the weight. When using a stepladder, do not step on the top step or top cap.
When using aerial lifts or scissor lifts, many of the above tips can be applied. However, this equipment requires extra precautions:
Inspect the equipment at the beginning of every shift. Employers can provide employees with a checklist. The lift should not be operated if any component appears unsafe.
Inspect the work area and mitigate any potential hazards. Stay a safe distance away from other equipment and vehicles.
Communicate with people who will be nearby, and plan with them if the lift must be moved.
Do not allow people to walk between the lift and other equipment.
Before elevating a lift, ensure guardrails are secured. Workers must keep their feet securely on the platform at all times and avoid leaning or reaching. Ensure fall arrest systems are secured to the platform.
Do not exceed the weight limit set by the manufacturer, as this can cause collapse.
To avoid tip-over, do not move the equipment while the lift is elevated.
Even if pest management professionals take every safety precaution, there is always a risk for falls when working from heights. Personal fall arrest systems can save lives when used properly. Like the ladder or lift, these systems should be inspected at the beginning of every work session. Defects to look for include tears, fraying, brittleness, rust, pulled stitches and mildew. Before ascending a ladder or lift, employees should ensure they have a proper fit on their personal arrest system harness, with all straps securely tightened. The D-ring or other connector must be secured to the anchorage point.

Training is important for many aspects of pest management work, and this is also true for operating ladders and lifts. The Occupational Safety and Health Administration (OSHA) recommends employers provide education on the nature of fall hazards, how to recognize them, how to minimize hazards and how to use fall protection systems and equipment.

We all must do everything we can to prevent the spread of COVID-19 as the country continues grappling with the pandemic. However, everyday safety precautions are also life-saving, and deserve the attention of pest management employers and employees.
---
Gamble Cuce is program manager for workers' compensation at the Brownyard Group, which administers the PCOpro® pest control insurance program. Gamble can be reached at GCuce@brownyard.com.
PMP's Direct To You provides pest management professionals with educational refreshers on timely and critical topics essential to operational success. This content is not be used as a substitute for obtaining legal advice from an attorney licensed to practice where you live. Look for the content-rich PMP Direct To You archives at mypmp.net/direct-to-you-archive.
This newsletter was produced by North Coast Media's content marketing staff in collaboration with Brownyard Group.