Five Ways to Protect Yourself When Using Subcontractors

By John Culotta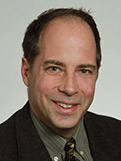 Hiring third party contractors to perform treatments on behalf of your pest control firm can be an efficient way to manage the peaks and valleys of business. But it's important to remember that when a subcontractor performs work for you, you are not only responsible for the quality of the work performed. You also may be legally responsible for any claims that arise out of their actions.
Here are five ways to protect your business when using subcontractors.
Obtain certificates of insurance from the subcontractor, making sure you receive them from a licensed broker and agent. Also make sure that they have limits—the dollar amount the policy will cover—equal to those in your own policy.


Make sure you are added to the subcontractor's policy as an "additional insured." This means they are protecting you against their negligence. For example, if the subcontractor performs heat treatment to eradicate bed bugs and, in the process, damages valuables in the customer's property, you are covered under the subcontractor's policy if the customer decides to sue.


Have your subcontractor sign a "hold harmless" agreement. In some cases, having their certificate of insurance is not enough and you may still be held responsible for certain liabilities such as your defense costs. A hold harmless agreement, when properly written, will offer you the additional protection you need.


Along with certificates of insurance from your subcontractor's General Liability policy, also get a copy of their certificate of insurance from their Workers' Compensation policy. Again, make sure you get the policy directly from their licensed agent or broker.


Involve your insurance agent or broker and, if possible, your legal counsel, when exchanging and reviewing these insurance documents. They should review contracts and specific "hold harmless" and "additional insured" language to ensure they are properly written.


Subcontractors can be an important part of your business's ability to serve your customer base. Make sure properly worded contracts and insurance policies are in place so their mistakes don't become your headaches.
John Culotta is Program Manager of PCOpro, the pest control operator program at Brownyard Group (www.brownyard.com), a leading administrator providing specialized insurance coverage for select industry groups. He can be reached at jculotta@brownyard.com or by calling 800-645-5820, ext. 122.