As Bed Bug Claims Mature, So Must Treatment Protocols

By John Culotta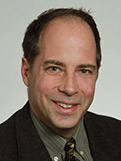 When the current bed bug resurgence first began to scramble across the U.S., pesticides were our primary defense against the pests. But as Pest Management Professionals know, these resilient insects quickly developed a resistance, mutating and evolving to deflect our chemical defenses. Today, many in the pest control industry see traditional chemical treatments as the least effective way of combating bed bugs.
In response, the industry has armed itself with an arsenal of weapons against the bed bugs' relentless assault on homes and businesses. Today, more and more pest control operators are using steam treatments, heating and freezing all as front-line treatments for bed bug infestations.
As methods for combating infestations changed, so have the types of insurance claims we see filed against PMPs. Bed bug-related claims initially stemmed from bites, more specifically, we saw a lot of bodily injury claims due to someone getting bit by bed bugs they thought were eradicated.
Now, as treatments have matured, clients are calling treatment protocols into question, and this is causing different types of insurance claims. Most claims still come from apartment buildings and hotels—that much has remained the same—but hoteliers, landlords and their attorneys now believe strongly that PMPs should be responsible for due diligence in treatments. This means more lawsuits brought against PMPs for emotional distress and monetary damage.
To combat such lawsuits, your pest control company needs strong in-house protocols. Create checklists for how to perform treatments, when to change treatment methods and when to return if multiple treatments are needed. Also create checklists for pre-treatment client communication protocols that help you manage expectations and inform the clients of the risks, benefits and procedures of treatment methods. These protocols not only make treatments run more smoothly, but help prevent nuisance lawsuits.
Gone are the days when getting a call about bed bugs meant nothing more than grabbing the right pesticide—and that's a good thing. We have much more effective treatments at our disposal. However, new treatments mean greater expectations from clients, which naturally results in new types of insurance claims. PMPs need to respond accordingly.
John Culotta is Program Manager of PCOpro, the pest control operator program at Brownyard Group (www.brownyard.com), a leading administrator providing specialized insurance coverage for select industry groups. He can be reached at jculotta@brownyard.com or by calling 800-645-5820, ext. 122.