5 steps to rodent management

By Dr. Stuart Mitchell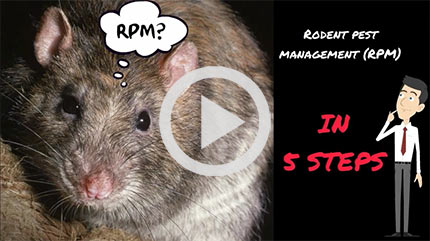 The rodent pest management (RPM), or integrated pest management (IPM), template is based upon pest management science and underwrites all successful pest management endeavors. Below is the RPM template in five steps, which — for the pest management professional (PMP) — mechanically defines its use.
The RPM template:
Inspect
Identify
Establish threshold levels (aesthetic, economic, medical and legal)
Implement two or more control measures (behavioral,* physical, mechanical, biological, biorational and chemical)
Evaluate effectiveness
The RPM template also can be expressed in a mathematical sense. It all adds up.
Account type + pests – restrictions = control measures
*Behaviors that are counter-productive to a pest management program are perpetually transmitted to others, unless modified.
For information on quality Bell Products, go to www.belllabs.com.
---
PMP's Direct To You provides pest management professionals with educational refreshers on timely and critical topics essential to operational success. This content is not to be used as a substitute for obtaining legal advice from an attorney licensed to practice where you live. Look for the content-rich PMP Direct To You archives at mypmp.net/direct-to-you-archive.
---
Photos: ©istock.com/Eric Isselée, ©istock.com/GlobalIP.
"Mus musculus" by George Shuklin is licensed under "CC BY 1.0.