Don't Gamble your Insurance Coverage for a Lower Premium
By JOHN CULOTTA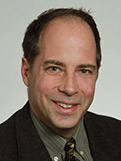 The pest control industry is currently experiencing a "hard" insurance market. In a hard market, premiums rise, and affordable coverage becomes more difficult to find. This cyclical trend can be found in most industries today, and structural pest control is no exception.

In this type of market, you may be tempted to shop around for lower premiums. While this strategy may save money in the short term, it can potentially leave your business open to uncovered risks and expensive claims. That's why it is important to ask your insurance partner exactly what your policies cover.

Inspection and Pollution Coverage

Inspection and pollution coverage is a great example of how one policy may differ from another. You may rely on a pesticide or herbicide endorsement in the event of a chemical spill or leak at a jobsite. But too often, these endorsements are not enough – and may leave you liable for some of the most damaging claims.

A pollution endorsement should always cover what often are the biggest costs when there is a spill: environmental damage and cleanup. In addition, they should cover spills or leaks that happen at your office or facility, as well as when one of your vehicles is in transit or parked at a jobsite.

Care, Custody and Control

Another risk to consider when shopping for insurance is proper coverage for your client's property while in your care. A typical commercial general liability (CGL) policy specifically excludes this coverage. While most specialized polices for pest control companies have some type of endorsement for property in your care, custody or control, not all are created equal. Having a gap in this critical coverage can end up leaving you to pay the claim out of pocket.

When reviewing an endorsement for care, custody and control protection, make sure it covers "real" property in addition to personal property. The endorsement should also include coverage for spot treatments, which are excluded by some policies. As you know, spot treatments are common and have the potential to cause significant damage if not performed properly.


The Bottom Line

The best way to know what coverages a policy offers, and what claims or costs might be a risk for you, is to speak with your insurance partner. In a hard market, where prices are high and coverage is difficult to obtain, it is more important than ever to understand what your policy covers and what it doesn't.
---
John Culotta is program manager of PCOpro, the pest control operator program at Brownyard Group, a leading administrator providing specialized insurance coverage for select industry groups. He can be reached at jculotta@brownyard.com or by calling 800-645-5820, ext. 122.
PMP's Direct To You provides pest management professionals with educational refreshers on timely and critical topics essential to operational success. This content is not be used as a substitute for obtaining legal advice from an attorney licensed to practice where you live. Look for the content-rich PMP Direct To You archives at mypmp.net/direct-to-you-archive.
This Pest Management Professional (PMP) newsletter was produced by North Coast Media's content marketing staff in collaboration with Brownyard Group.