Speaking of pest management
Why smart marketing communications need to be honest
By JOHN CULOTTA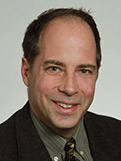 With their punny company names and slogans, pest management professionals (PMPs) clearly understand the power of language in marketing their companies. They put it to good use with helpful tweets, colorful websites and catchy ads — all excellent tools for telling a story about a company. But PMPs need to ensure the story they tell is entirely truthful.
Exaggerating your skills or successes on your website or other digital presences goes beyond telling a harmless white lie. Rather, it can create expectations in the minds of customers — and if you fail to fulfill them, the consequences may be more serious.
Choose your online words carefully
I've written often about the need to manage customers' expectations, particularly when it comes to bed bug treatments. If you do not tell a customer an infestation may take multiple treatments to be eradicated, they may assume one visit from a pest management tech is sufficient.
These expectations will likely have been set well before the tech walks through their door, though. Today, many people choose home services providers online, which means web copy may be their first exposure to a pest management company and the promises it makes. All too often, websites and tweets include guarantees, such as a "100 percent guarantee" that a particular company will remove every last pest from a home or business.
It may come as a surprise to some that customers take such guarantees (nearly) at their word. Your website does not constitute a binding contract with your client — and valid contracts include no guarantees — but customers do expect you to deliver on the results you promise.
The impact of expectations
At the least, failure to achieve promised results will result in an unhappy customer who will take their business elsewhere after it is clear their termites, bed bugs or rodents were never gone. This becomes more detrimental to your business if they leave negative online reviews or generally spread the word about a company's failure to deliver. And for businesses that provide a service like pest management, reputation is everything.
My colleagues and I have been keeping an eye out for court cases resulting from overblown web copy. The good news is that we have yet to see a pest control company be held liable for failing to deliver on a promise implied by their digital marketing. That said, if a company is being sued for a tech's negligence, marketing and advertising materials may be brought into question. We have seen such arguments come into play in mediations in other industries.