Bed Bugs: What must your inspections detect?
By DR. STUART MITCHELL & JEFF LIPMAN, ATTORNEY


Inspection for, and detection of, bed bugs is essential to a successful, perpetual and intergrated pest management (IPM)-based elimination program. What must your inspections detect?
Inspecting for bed bug infestations
Pest management professionals (PMPs) must be highly competent in the practice of IPM. Simply stated, the IPM template is inspection and investigation, identification, establishing threshold levels, implementing two or more control measures (behavioral, physical, mechanical, bio-rational and chemical) and evaluating effectiveness.
IPM establishes both standard operating procedures (SOPs) and a standard of care for customers. A standard of care is the watchfulness, attention, caution and prudence that a reasonable person in the circumstances would exercise. For PMPs, the standard of care creates a duty to which they must adhere.
Documenting bed bug inspections
Inspections must detect bed bugs through documentation. Documentation is material that provides official information or evidence or that serves as a record. Lack of documentation is evidence that the PMP did not adhere to professional standards. Documentation must include several essential factor; it must:
Be used as part of an SOP.
Have a consistent format or template.
Be complete or thorough.
Include forms and checklists (preferred).
Be initialed or signed off.
Include the date and time when document was recorded.
If it's not in writing, it did not happen!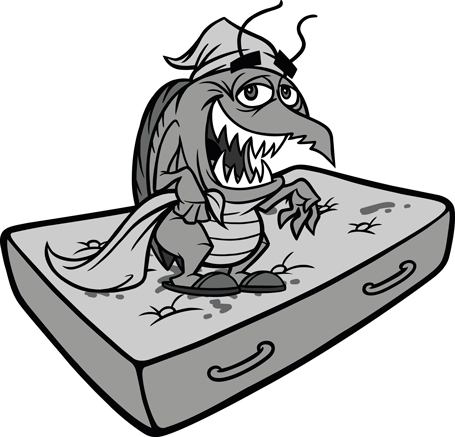 Inspection and detection of bed bugs must be represented in documents that are organized chronologically or in reverse chronological order and placed within a binder or entered in a computer system or database. Records must be kept secured and must not be altered, unless approved by upper management (who initial the change). The PMP record custodian must assure both a traceable chain of custody and established authenticity. Documents are strong only if a third party can trust their accuracy, authenticity and legitimacy.
Inspection and detection of bed bugs through documentation establishes that SOPs were followed, and can protect against liability and a finding of negligence (a breach of standard of care). Maintaining documents when a customer does not follow SOP establishes credibility that records are legitimate and not merely self-serving.
Documentation should reflect the effects of departure from recommendation or required compliance. Documentation or recordkeeping is an essential part of quality control as well as the efficacy of any bed bug elimination program. Recordkeeping is: